Description
Elevate Your Trailer Experience with Weize Trailer Jack Supports
Key Features That Redefine Trailer Management:
Optimized Height Range:
Experience ultimate versatility with a height range of 26.7" to 40.9". This ensures compatibility with a wide range of trailer setups, allowing you to effortlessly adjust and stabilize your trailer as needed.
Effortless Installation:
Our innovative bolt-on design guarantees a hassle-free installation process. Designed to fit mounting plate widths ranging from 4.13" to 4.92" (no exceeding the bolt size M10*110MM) and a vertical height of 4" (adjustable across three positions at 1.96", 2.753", and 4.13"), our Weize Trailer Jack ensures a perfect fit for your setup.
Built to Last:
With a corrosion-resistant zinc finish, our trailer jack is engineered to withstand the harshest environments. Say goodbye to rust and deterioration – our trailer jack ensures lasting performance and reliability.
Enhanced Stability and Maneuverability:
The 5.79" diameter x 2" wide dual wheels deliver exceptional support, stability, and effortless maneuverability. Navigate your trailer with confidence, whether you're positioning it or simply moving it around.
Seamless Handling:
Featuring a convenient handle, our marine jack enables you to effortlessly swing it into position. Pivot it up to stow parallel to the trailer tongue for travel, and effortlessly move it back into the upright position for immediate use. Experience the ease of trailer management like never before.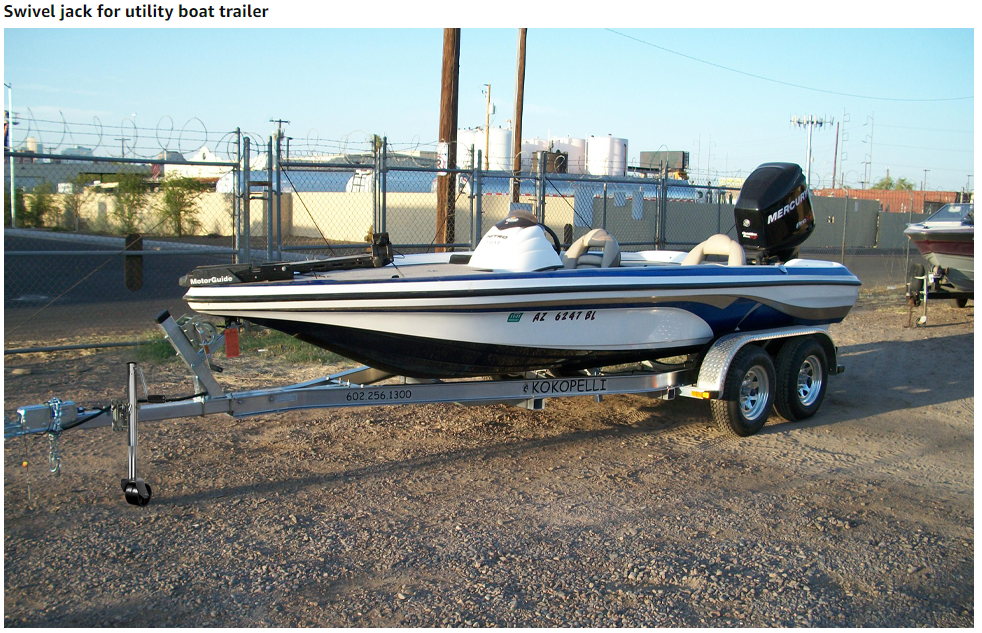 Effortless Lift and Lowering: Our Weize Trailer Jack is your ultimate solution for effortlessly supporting, lifting, and lowering your boat or recreational trailer. With a robust lift capacity of 2000 lbs, this jack empowers you to handle your trailer with ease, ensuring seamless operations during your outdoor adventures.

The 2000 lb trailer jack will take the work out of hitching up and parking.

With this handy item, hitching up can be completed in 4 easy steps :
Roll the trailer to position the hitch, and crank the counter clockwise to lower the trailer into position.

Lower the trailer onto the hitch until the trailer locks onto the ball of the hitch.

Unlock the trailer jack.

Raise into the out-of-the-way position.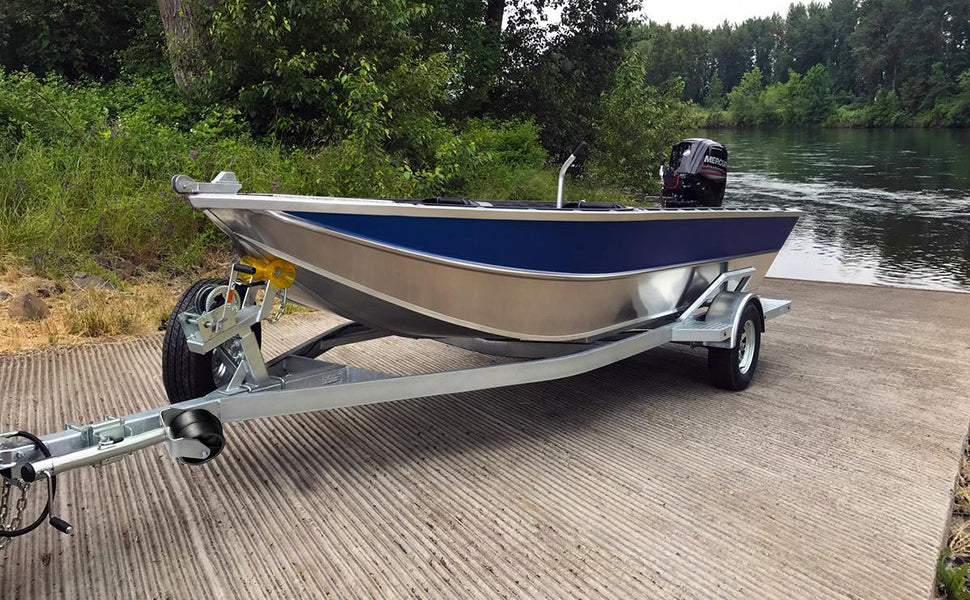 WEIZE Trailer Jack, Heavy Duty Swivel Boat RV Trailer Jack with Dual Wheels, 14" Lift, 2000 lbs
$69.99