Description
Experience Unparalleled Stability for Your RV Adventures
Discover the Features That Transform Your Camping Experience:
Superior Capacity:
Elevate your trailer's stability with ease. Our stabilizer's robust 9,000-lb capacity ensures a solid foundation, eradicating any concerns about uneven terrain.
Adaptable Versatility:
Tailor your setup to perfection. This jack adjusts effortlessly from 4 inches to a generous 24 inches, suiting your specific requirements. The clever bow-tie base provides unwavering support, even on soft surfaces.
Swift Precision:
Thanks to the ingenious tooth gear design, our camper scissor jack arms ensure smooth vertical extension and retraction. Witness rapid elevation and experience effortless rotation as the crank handle glides effortlessly.
All-Inclusive Kit:
The package includes two leveling scissor jacks and a convenient crank handle, delivering everything you need for a swift and efficient setup. Streamline your leveling process and embark on your adventures in no time.
Confidence in Durability:
Backed by a 1-year limited warranty, our RV Stabilizer epitomizes lasting strength and reliability. Enhance your camping escapades with unwavering quality and the assurance of dependable support.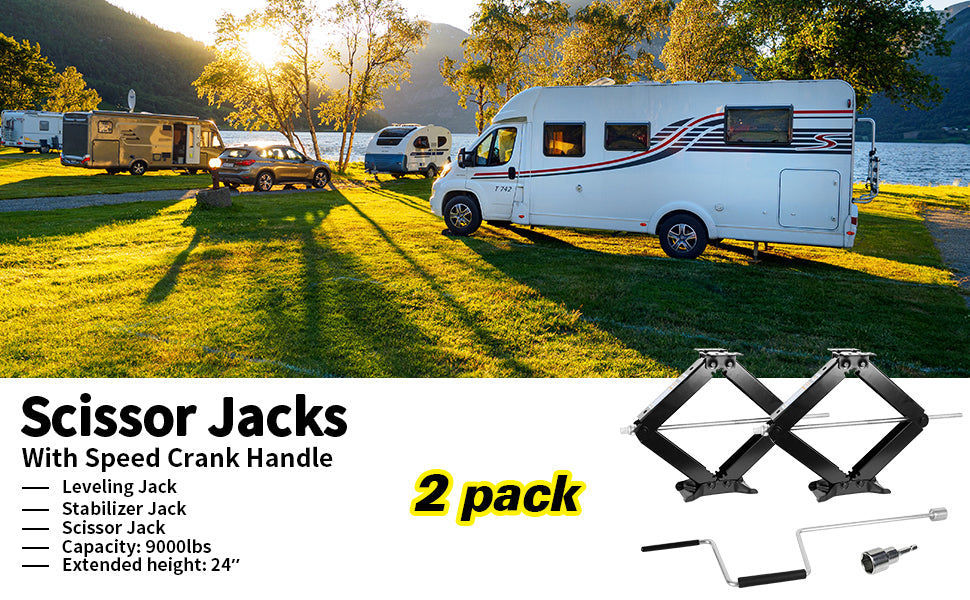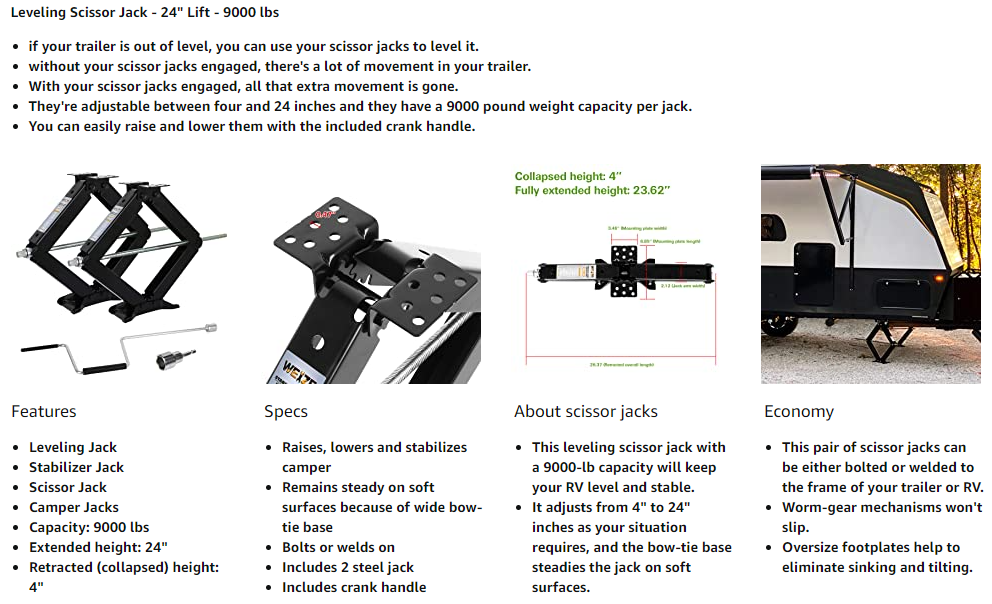 WEIZE 24" 9000lbs Camper RV Trailer Stabilizer Leveling Scissor Jacks with Handle (2-PACK)
$79.99