Description
Upgrade Your Ride with Confidence: Explore Our 2-Pack 15x6.00-6 Golf Cart Tires with Tubes and Wheels!

Ensure the Perfect Fit: Don't leave it to chance - make sure your existing tire sidewall matches the specs you need: tire size, hub length, bushing/bearing size, and section width. It's your guarantee for a seamless replacement.
Double the Value: With our 2-pack of 15x6.00-6 golf cart tires, you're in for double the fun. These 4-ply wonders come with tubes and wheels, ready for action. They can handle 30 PSI, feature a centered hub with measurements ranging from 3" to 3.024", and sport a 0.75" bushing. Plus, they're ready to carry up to 400lbs. Fit for most Craftsman Lawn Tractors and Riding Mowers.
Versatile Excellence: These tires aren't just for golf carts - they're perfect for utility vehicles and riding lawnmowers too! Thanks to their unique pattern design, they provide superior ground traction, reduce tire noise for a quieter ride, enhance tire cooling and drainage, and boost overall vehicle handling performance.
Maintenance Made Simple: After your long rides, a quick tip - remove small stones and debris from the tire patterns. It's an easy step to ensure your tires keep performing at their best.
Safety First: Please note that our tires belong to the NHS series and aren't designed for high-speed service. Keep your ride within safe limits for the best results.

Elevate your ride with the 2-Pack 15x6.00-6 Golf Cart Tires with Tubes and Wheels. Say goodbye to tire hassles and hello to smoother, quieter, and more comfortable adventures!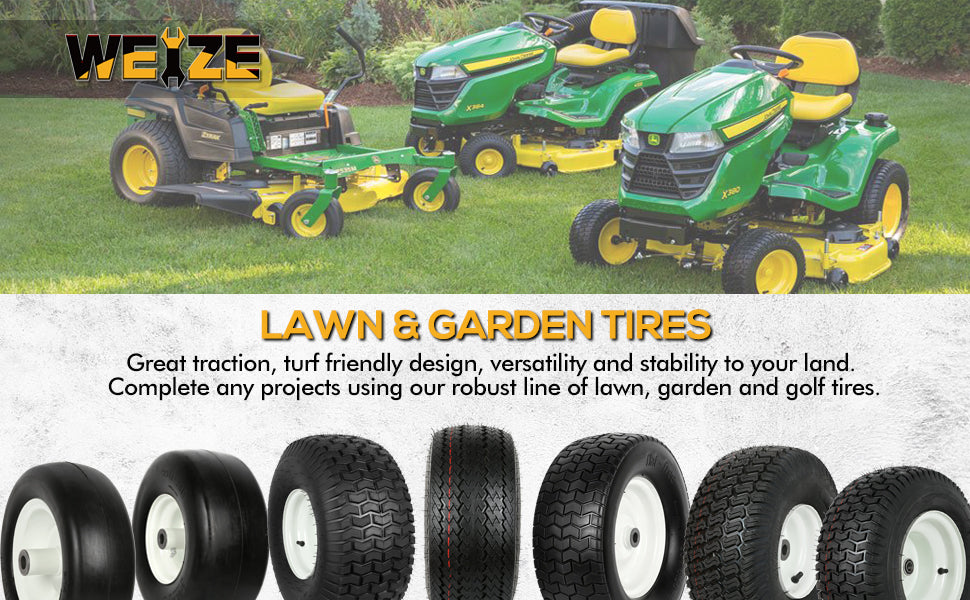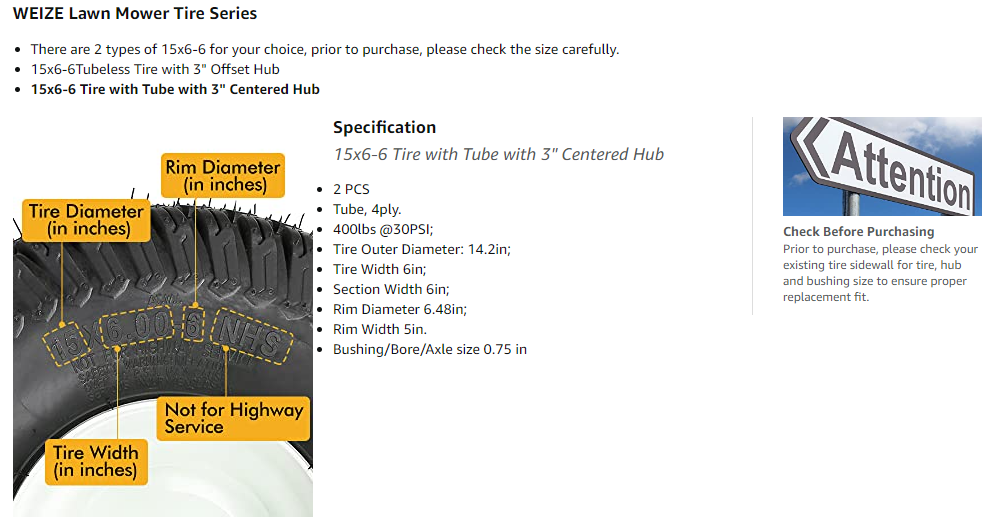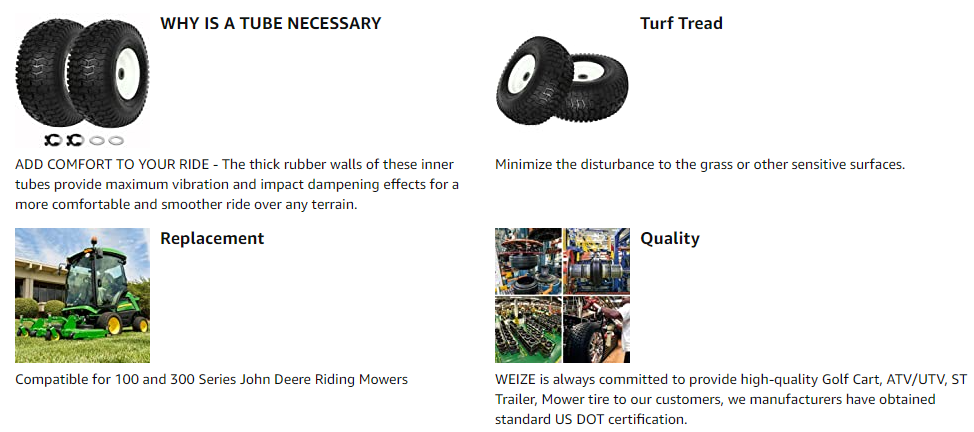 WEIZE 15x6.00-6 Lawn Mower Tires with Tube and Rim, 15x6-6 Tractor Turf Tire, 3" centered Hub, 0.75" Bushing, 4 Ply, 400lbs Capacity (2-PACK)
$69.99